1. It is mainly made from modified polyeser resin, no alkali fiberglass cloth
2. Application: it is used as binding and liner insulation of motors and electrical equipment with high electric and mechanical properties. It can also resist the transformer oil.
3. Insulating temperature classification: Class F (155 centigrade)
Available thickness: 0.10mm 0.12mm 0.15mm 0.25mm
Available width: 15mm 20mm 25mm 1250mm
Package: In a roll.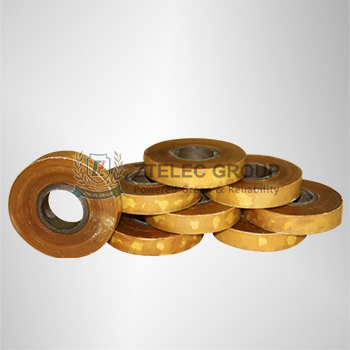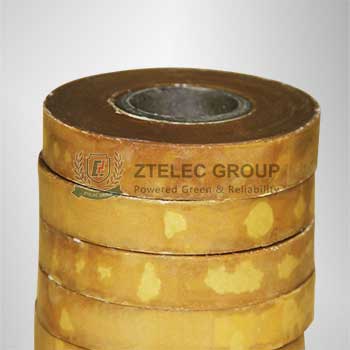 Property
Nominal thickness and tolerance
0.10±0.010
0.12±0.012
0.15±0.015
0.18±0.018
0.20±0.020
0.25±0.025
Hydrolysis resistance
After 24h on 105±2℃, the varnish film will not be destroyed
Influence of glass varnished cloth on oil
After 72h in 45 transformer oil on 105±2℃, the acid value is not more than 10mg KOH/g
Influence of oil on glass varnished cloth
After 48h in 45 transformer oil on 105±2℃, the varnish film will not be destroyed
Lengthwise
≥70
≥90
≥100
≥105
≥110
≥120
Crosswise
≥40
≥50
≥60
≥65
≥70
≥80
Tensile Strength
45° Direction
≥40
≥60
≥65
≥65
≥70
≥80
N/10mm
≥20
≥25
≥30
≥30
≥35
≥35
Oblique cutting
Before Varnishing
lap joint
After
≥20
≥20
≥20
≥30
≥30
≥30
Varnishing
2~12
2~12
3~15
3~15
4~16
5~20
Extend 10% along 45° direction
Lengthwise
≥1.5
≥1.5
≥2.0
≥2.0
≥2.5
≥3.0
Elongation
rate at breaking%
45° direction
≥15
≥15
≥15
≥18
≥20
≥20
Lengthwise
≥5
≥6
≥7.5
≥10
≥20
≥25
Edge tearing strength (N)
45° direction
≥50
≥60
≥75
≥80
≥90
≥120
23±2℃
≥5.0
≥6.0
≥7.0
≥7.0
≥8.0
≥9.0
Breakdown voltage (KV)
155±2℃
≥2.5
≥3.0
≥3.5
≥3.8
≥4.0
≥4.5
≥3.0
≥3.0
≥3.5
≥4.0
≥4.0
≥4.5
Elongate 6% on 45° direction
≥2.5
≥3.0
≥3.5
≥3.5
≥4.0
≥4.5
After humidity on 23±2℃