Diamond Dotted Paper/DDP Insulation Paper for Transformer Layer Insulation
Diamond Dotted Paper/DDP is made of electrical insulation paper with Diamond-shape epoxy resin dotted in both sides.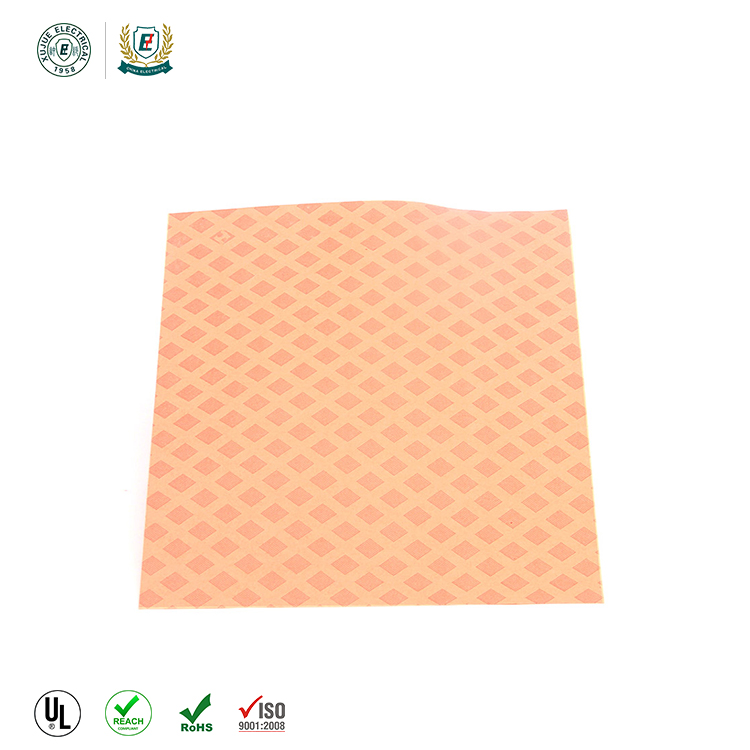 The epoxy resin used in DDP contains a kind of incubative hardener material, it is a dry ad crisp material at normal temperature(below 35 degree)
This product has good dielectric properties and good machenical properties after being heat-solidification. It can be used as coils and between layers of oil immersed power and distribution transformers.
 thickness:  0.05 mm  0.08 mm  0.13 mm  0.15 mm  0.17 mm  0.25 mm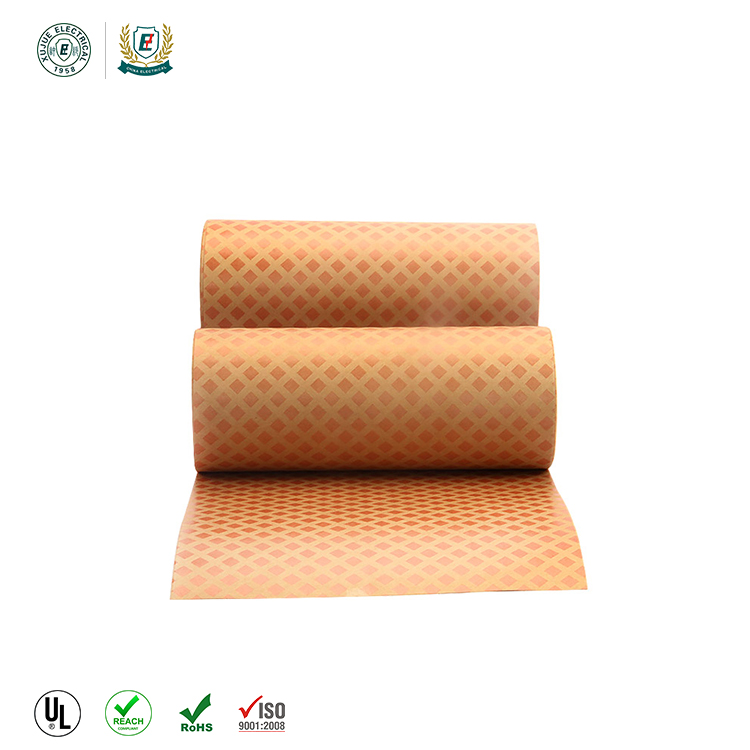 Item
Index.
Unit
Value
1
Thickness and tolerance
mm
0.08±0.005
0.13±0.007
0.18±0.010
0.20±0.010
0.25±0.010
2
Density
g/cm3
0.85~1.10
3
Single thickness
μm
10~15
4
Moisture content
%
4.0~8.0
5
Oil-absorption
%
≥20
6
Bond strength
at room temp.
kPa
≥650
100°C±2°C
≥400
7
Pollution for transformer oil
–
no pollution
8
Tensile Strength
lengthwise
N/10mm
≥60
≥110
≥160
≥180
≥230
crosswise
≥30
≥50
≥70
≥80
≥100
9
Tearing Strength
lengthwise
Mn
≥450
≥900
≥1350
≥1500
≥2000
crosswise
≥500
≥1000
≥1500
≥1700
≥2300
10
Breakdown voltage
in air
KV
≥0.88
≥1.37
≥2.00
≥2.10
≥2.25
in oil
≥4.40
≥7.00
≥9.00
≥9.80
≥11.50