Electrical Grade Insulation Kraft Craft Paper Flexible Paper for Transformers
We supply an excellent range of Electrical Grade Insulating Kraft Paper that is widely used for insulation in transformers motors and for wire covering (DPC). These Electrical Grade Insulating Kraft Papers are manufactured using quality fiber as a raw material and are widely appreciated
by our various clients throughout the world.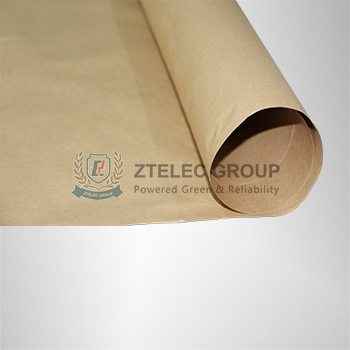 1. Features
Insulation class A (105 °C)
Calendered presspaper, good forming properties, 100 % sulphate pulp
Colour natural
High purity and high oil-absorption
Good compatibility with liquid dielectrics
High electric dielectric strength
Presspaper can be coated with baked enamel or laminated with Polyester Film
2. Applications
Insulation Paper Board is appropriated for uses as electric industrial board for motors, electric
device, instruments, switch board, oil transformer for insulation and assembly pieces.
100%(sulfate wood pulp) thick board is characterized by its high density, good mechanical
strength, low compression coefficient and high electric strength.