FRP Pultruded Sections by Fiber Tech Composite Ship to Australia
We offer a wide range of pultrusion products for the Pultrusion process. Pultrusion is a continuous, automated closed-moulding process that is cost effective for high volume production of constant cross section parts. The basic process usually involves pulling of continuous fibers through a bath of resin, blended with a catalyst and then into pre-forming fixtures where the section is partially pre-shaped & excess resin is removed. It is then passed through a heated die, which determines the sectional geometry and finish of the final product.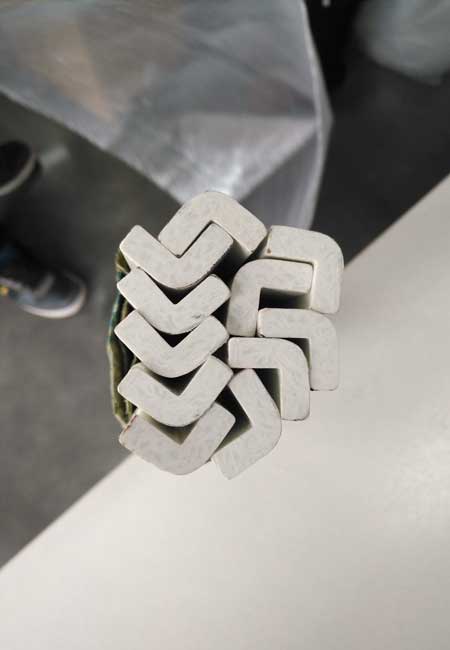 Unsaturated Polyester Resin Fiber Yarn Pultrusion Material
This product is made of non-alkali glass fiber yarn impregnated with unsaturated polyester resin by the traction force and finally pultruded and solidified in hot mold. It is mainly used as insulation components of electrical equipment. The product can be rectangular, I-shaped, angular, T-shaped, groove-shaped, tubular and cylindrical, etc.