Hot Sales Copper Clad Laminate(CCL)
The substrates used in PCB are mainly divided into two categories: organic substrates and inorganic substrates. Among them, the organic substrates are made of several types of materials which refer to the reinforcing materials, such as glass fiber cloth, fiber paper, glass
felt, etc. These reinforcing materials are impregnated with resin adhesive and dried, then covered with copper foil at high temperature and high pressure. This type of substrate, known as copper clad laminate (CCL), is the main material used to make PCB.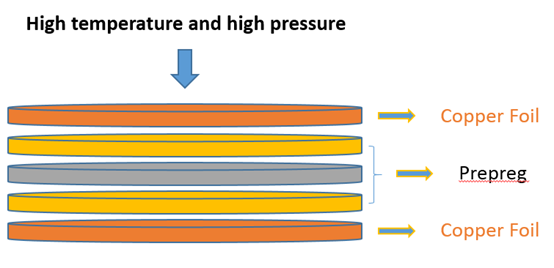 Materials of CCL:
Copper Foil: Copper foil is a cathodic electrolytic material deposited on a thin, continuous layer of metal foil on the base of the circuit board. It is easily bonded to an insulating layer, accepting a printed protective layer, and corroded to form a circuit pattern.