Insulating Sleeve Made of Alkali-Free Glass Fiber Woven Tube Coated With PVC Resin
PVC Glassfiber Sleeve
It is a kind of insulating sleeve made of alkali-free glass fiber woven tube coated with pvc resin and then heated and plasticized.
It has excellent softness and elasticity, good dielectric and chemical resistance, good mechanical strength, suitable for electric motor, circuit, instrument, instrument and household electrical equipment wiring and mechanical protection.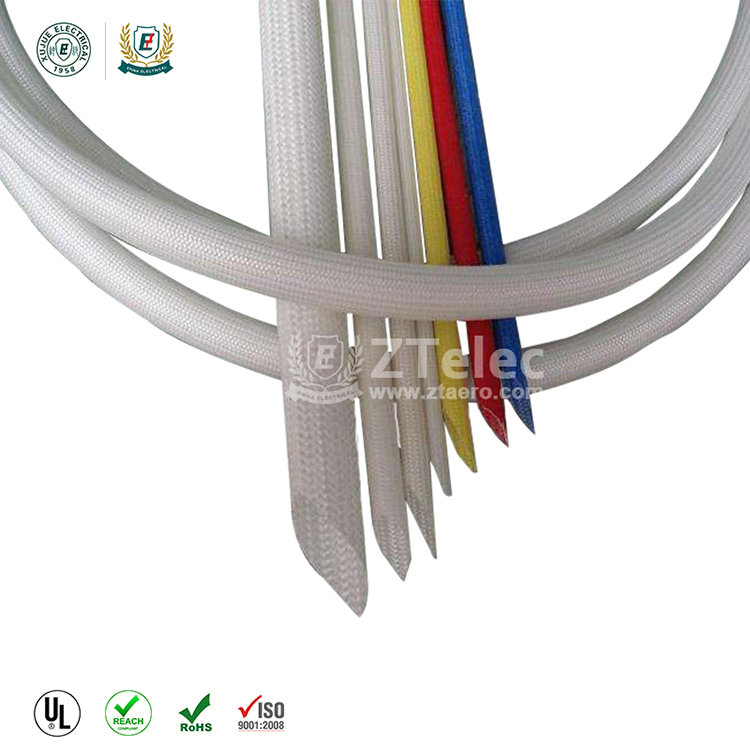 Heat resistance: A
Withstand voltage: 1.5kv/2.5kv/4kv
Normal color: white, as well as brown red, bright red, blue, yellow, green and gray.
Specification: inner diameter ≥1.0mm, ≤40mm
Length: can be made in meters or roll, other requirements need negotiation.