Phenolic Laminated Sheet Impregnated with Phenolic Resin under Pressure and Heat
Phenolic paper laminated boards
Specifications
Phenolic Paper Laminated Boards
a) Thickness: 0.5 ~ 50mm
b) Width and Length: 1020 x 2040mm; 1220 x 2470mm; 1020 x 1220mm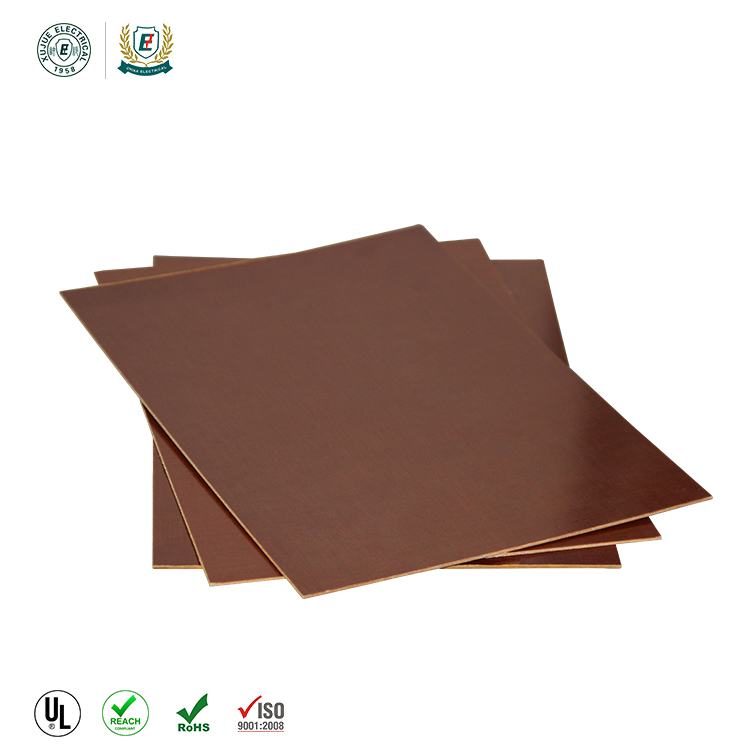 Description:
Phenolic laminated sheet created from paper cloth that has been impregnated with phenolic resin under pressure and heat. With high mechanical strength and electrical properties, it is used for the insulating spare parts of electrical appliances and transformers, textile machines, gears, fixed frames for bearings and noise reduction.
phenolic laminated sheet.
Specifications:
a) Thickness: 0.5 ~ 50mm
b) Width x Length: 1020×2040mm; 1220×2470mm; 1020×1220mm
Packing:
Wooden case/pallet.