Phenolic Resin Has Been Widely Applied in Various Fields
The insulation rod is made of high quality glass fiber cloth, epoxy resin and 306 resin phthalic anhydride, fiberglass fiber cloth and curing agent. After the first high temperature processing, it is first fixed on the mold. After the mold is removed, it has been polished for many times before being painted into other FRP products. It has beautiful appearance, light structure, convenient operation, excellent mechanical and electrical properties, suitable for use under various high pressure conditions and safe insulation performance.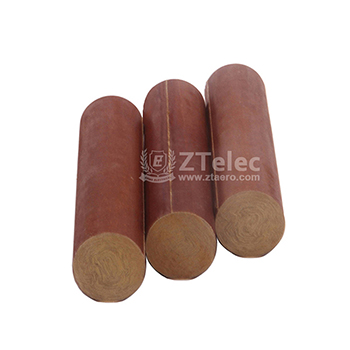 China began to study epoxy resin in 1975. According to incomplete statistics, there are about more than 170 epoxy resin production enterprises in China. The total production capacity is about 500000 tons, and the utilization rate of equipment is about 80%. Phenolic resin has many advantages, such as heat resistance, abrasion resistance, high mechanical strength, excellent electrical insulation, low smoke and acid resistance. Therefore, phenolic resin has been widely applied in various fields of composite industry. In 1997, the output of the global phenolic resin was 3 million tons, of which 1 million 640 thousand tons in the United States. The output of our country is 180 thousand tons, and the import is 40 thousand tons.
ZTELEC GROUP has 60-year's production experience of insulation materials &power transformers. Welcome you to consult us if you are looking for these products!