Single Side Copper Clad Laminated Sheet/Board Factory price Raw Material Flexible FR4 CCL
FR4 Copper Clad Laminate is a kind of copper foil covered laminated board formed through heat pressing after the electric industry alkali-free glass fiber dips into thermoset epoxy resins and is covered with copper foil at one side or both sides. Usually used in PCB with printed circuit on one or both sides of computers, home electric appliances and other lines.
(1). Q: Can you give me a discount price?
A: It is depending on the volume. The larger the volume is, the more discount you can enjoy.
(2). Q: Why is your price a bit higher than other Chinese suppliers?
A: To meet the requirement of different customers and areas, our factory manufactures various kinds of quality for each item at a wide range of price. We can offer the products of different quality levels depending on customer's target price and quality requirement.
(3). Q: How can I get a sample?
A: Normally small samples can be sent free of charge and customers just need to bear a little shipping charge, or you can provide your DHL,FEDEX,EMS,UPS courier account number to us. For bigger sizes, it depends.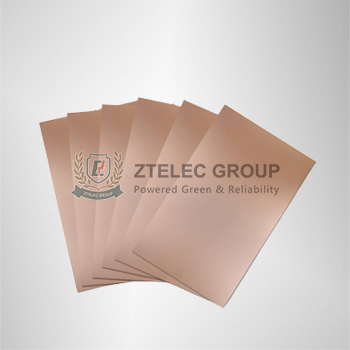 (4). Q: How can you guarantee the quality of mass production is same with the sample sent to me before?
A: Our warehouse staff will leave another same sample in our company, with your company name marked on it, which our production will be based on.
(5). Q: How can you deal with quality issues that customer feedback after receiving the goods?
A: 1) Customers take photos of unqualified goods and then our sales staff will send them to Engineering Department to verify.
2) If the issue is confirmed, our sales staff will explain the root cause and take corrective actions in coming orders.
3) Finally, we will negotiate with our customers to make some compensation.