Structure of Electrical Insulation Material Cable Paper
The cable paper is wrapped on the outermost layer of the cable to protect the insulation layer of the conductive core, so that the moisture is not invaded and the insulation layer is not damaged. The basis weight is 45 to 175 g/m2. The paper is tough and even, high tensile, folding and tear strength, and contains no metals, sand and conductive acids. The dielectric constant is high, the power factor is low. The paper has good stability when subjected to an insulating liquid treatment. The varieties are classified according to different thicknesses or colors. The unbleached sulphate softwood pulp is used as raw material, and after being beaten in a free form, it is not sized, not filled (material), and is formed on a long net paper machine. It is used for turn-to-turn insulation of wires or cables.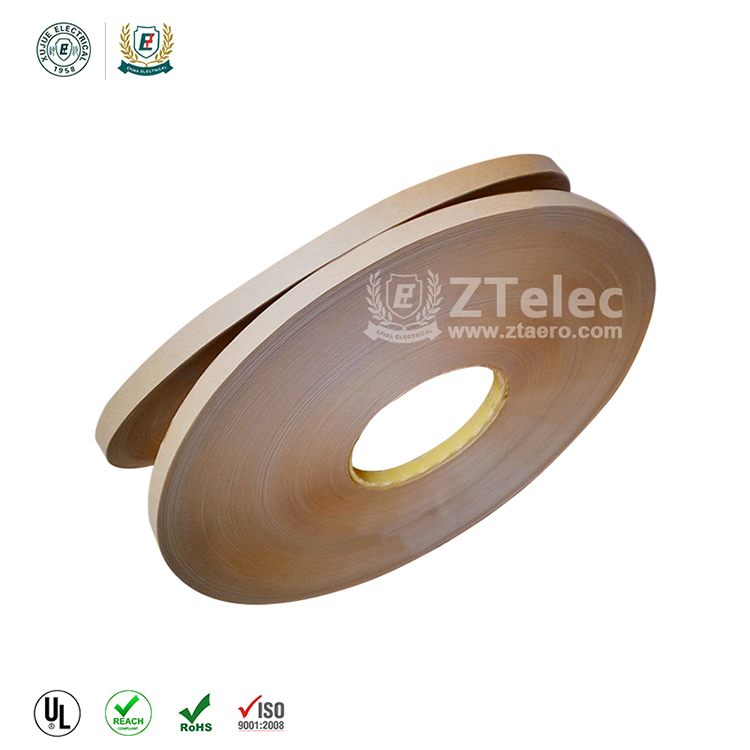 Specification
Cable paper (belt) specifications and thickness:
1. Cable paper D130 D90 D80 D75, etc.
2. Cable tape D70 D60 D50, etc.
3. Cable paper thickness: 130um, 170um, 200um, 80um, 75um, 70um, 50um
Please feel free to contact us if you are interested in our products, we will serve you with superior products and services!