The description of 10KV SC (B) 10 epoxy resin cast dry-type transformer
10KV SC (B) 10 epoxy resin cast dry-type transformers that can be used as replacement products of oil-immersed distribution transformers. It is a better product among various types of dry-type transformers, especially suitable for urban power grids, high-rise buildings, Business centers, theaters, hospitals, hotels, tunnels, subways, underground power stations, laboratories, stations, terminals, airports, combined substations and other important places.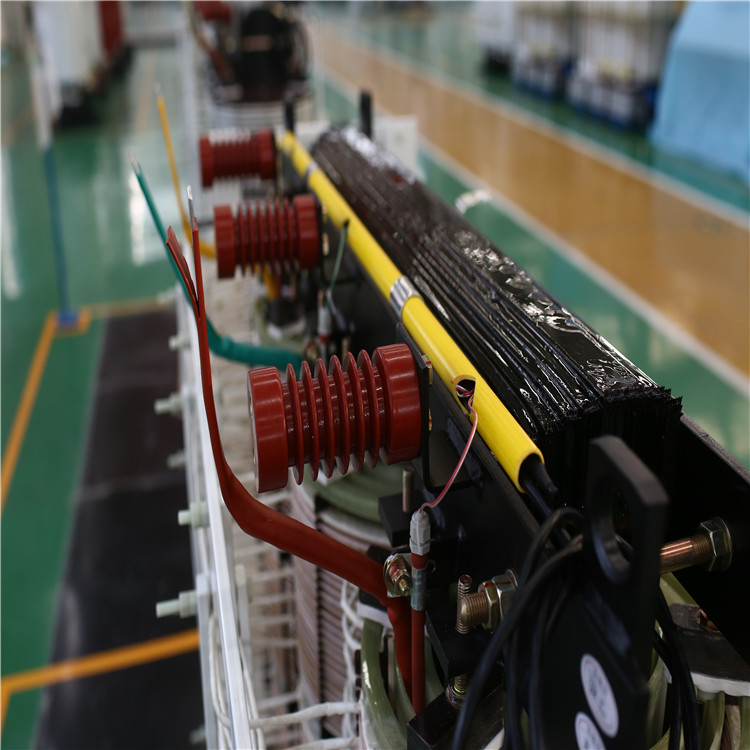 The features of 10KV SC (B) 10 epoxy resin cast dry-type transformer
1.The low-voltage coil is wound with foil, and the foil-type winding is solidified into an integrated structure by end sealing; the high-voltage coil is cast with epoxy resin under vacuum, and after curing, it forms a solid long cylindrical whole with high mechanical strength, small partial discharge and reliability High, high level of resistance to short circuit and lightning.
2.The resin layer inside and outside the coil is thin, and the heat dissipation performance is good. The cooling method generally uses natural air cooling (AN). For any protection level transformer, an air cooling system (AF) can be configured to improve short-term overload capacity and ensure safe operation.
3. Low loss, good power saving effect, economic operation, and maintenance-free.
4. Small size, light weight, small floor space, low installation cost, no need to consider oil drainage pond, fire extinguishing facilities and backup power supply.
Company information
CHINA ZT ELEC Electric Equipment Group Ltd was originally founded in 1958, and leaded directly by National  named as "General Company of XuChang Insulation Materials", as a national owned big enterprise offering electric insulation systems and components for national motor and power companies, military and aviation enterprises. From the year of 2008, joined venture with KFL Electronics GBMH, Germany, Henan Zhongtian Electric Ltd was established; it starts the manufacturing of transformers and more than 5,000,000 dollars invested by introducing the world level production lines, testing equipment and design technologies. In 2010, ZT ELEC Equipment Group was established after the integration with XJ Insulation Ltd and HK KFL Electric Limited and Dr. H.L. Zhang was appointed as the CEO of the new board. The group has became the biggest production system.