The Largest Capacity and Highest Voltage Dry Type Transformer Was Successfully Developed
Recently, the "Key Technology and Research of 110kV Epoxy Cast Dry-type Transformer" led by Shandong Power Equipment Co., Ltd. passed the acceptance test in Wuhan. Previously, the SC10-20000/110 three-phase integrated epoxy cast dry-type transformer developed by the unit was successfully tested in one test.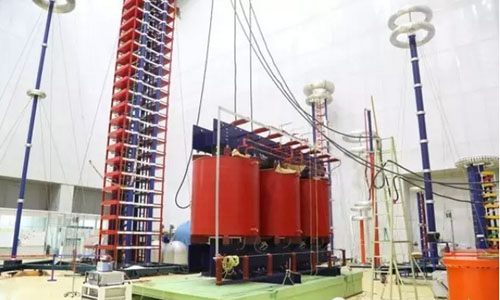 This transformer is the world's first dry-type transformer with the largest capacity and highest voltage level. It has the characteristics of high operational safety performance, strong short-circuit resistance, good insulation performance and impact resistance, and it is non-polluting, fireproof and explosion-proof, and maintenance-free. Adapt to the development process of urban power supply equipment without oil. The successful development of this product further enriched the company's product sequence.
This project is one of the topics of "Technology Research and Product Development of Energy-saving and Environment-friendly Transformers" of State Grid Headquarters
Management Technology Project. The transformer is difficult to design because it has no similar insulation and mechanical strength reference values. The project research team conducted repeated evaluations and demonstrations to overcome many problems such as structural design, coil winding, and vacuum epoxy casting, which ensured the success of the product.